Metal Plate Rolling, Bending & Forming
Metal Rolling, Bending and Forming
In having CNC press brakes from 150 to 300 tons, as well as heavy plate rolls, we can bend steel from anywhere up to ¾'' inches, and roll it up to 2' ¼'' inches.
We can straighten any out-of-position piece of steel and put it back to its original condition. We can bump press and roll loader and excavator buckets liners, as well as bulldozer blade liners entirely in house. We are experienced in bending and rolling carbon steel, stainless steel, hardened steel and abrasion resistant steel.
In addition to steel bending, we can also perform ancillary operations including welding, punching, forming, beveling, drilling and grinding.
Types of Bending We Perform
Minimum Radius Bending

Tight radii with minimal distortion to steel

Multi-Radius Bending

Multiple radii in the same section of steel

Off-Axis Bending / Conical Rolling

Specified by citing a major and minor diameter along with the height and degree of arc of the curved steel
Used in industrial equipment such as funnels, transitions, cyclones and stacks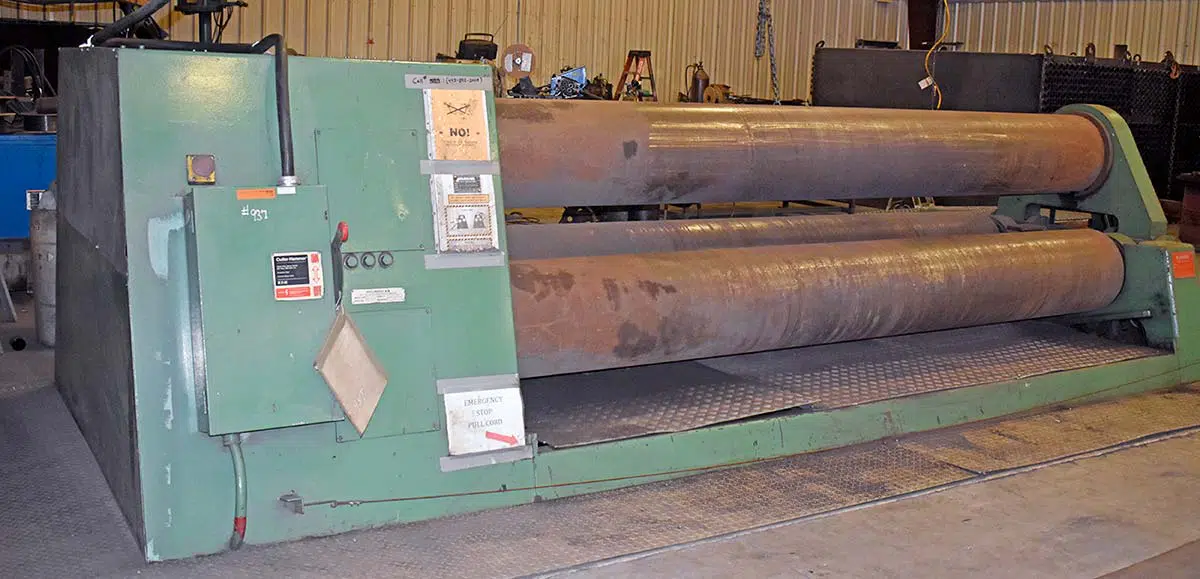 Materials Suited to Our Bending and Rolling Capabilities
Structural Steel
Plate
Channel
Angle
Flexibility, Reliability & Craftsmanship