Bear Ridge Machine Shop, Welding, Fabrication & Engineering
Custom & Production Fabrications
Bear Ridge Machine & Fabrication is Northeast Pennsylvania's leader in superior quality fabrication, welding and machining services. We have a wide range of capabilities and equipment, allowing us to be proficient in industrial fabrication projects of a large scope. In having engineering and drafting capabilities in-house, we work directly with our customers to prioritize quality performance of the products we offer.
We have over 50 years' experience in building, repairing and modifying material handling components and wear items of abrasion resistant steel. We are experts in fabrication projects that involve mechanically driven components and that require in-depth engineering.
In April, 2021, Bear Ridge received certification from the American Institute of Steel Construction (AISC) for fabrication and construction of structural steel bridges and highway components. This exclusive certification demonstrates a commitment to quality and expands our offerings into new markets with demanding quality standards. Please contact us with your projects requiring an AISC certification.
Fabrication & Machining Services
Engineering and fabrication of industrial equipment
GMAW, GTAW, SMAW and FCAW
Steel plate bending, rolling and forming
Shearing and punching
Shear, plasma, water jet and laser cutting
Field welding and line boring on heavy equipment
CNC milling, turning and grinding
Pickup and delivery
ISO 9000 Compliance
AISC Certified
AWS D1.1 & ASME certified
We Serve the Following Industries' Demand for Steel Fabrication, Welding and Machining Services
Coal mining & processing
Stone quarries & asphalt plants
Power plants
Cement plants
Trucking & transportation
Agriculture

Residential, commercial and industrial construction & demolition
Food processing
Marine
Industrial gases
Waste treatment
Bridge & highway construction
Superior Quality • Schuylkill County, Pennsylvania
Bear Ridge Precision Machining & Fabrication
The Technology & Craftsmen That Get the Job DONE!
Expanded Facilities. Bear Ridge has over 65,000 square feet. Our machine shop, fabrication capabilities, finishing and repair facility under one roof so that our entire resources can respond quickly and efficiently.
Large 3 Axis Milling Machine. This 35hp, two-speed Toyoda Stealth VB-215 has a table size of 82.6 inches x 55.1 inches. X- Axis travel = 79.5 inches. Y- Axis travel = 59 inches. Z Axis travel = 31.5 inches. Cutting feed rate up to 394 inches per minute, perfect for large and demanding milling needs.
MetalMaster Evolution with Bevel-R. High speed, unitized cutting machine with maximum productivity, durability, outstanding cut quality and accuracy. The MetalMaster Evolution will change the way you look at plasma part cutting.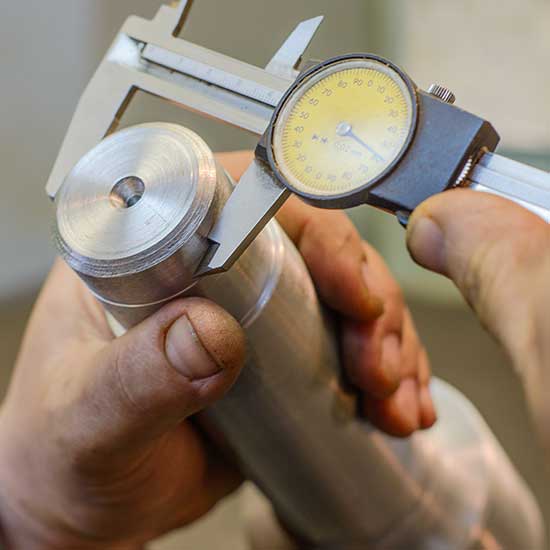 Precision Metal Manufacturing